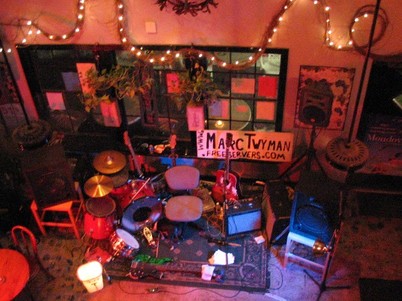 "Marc Twyman is a One Man Blues Machine"
(Houston Chronicle) Go to www.chron.com & search "twyman" to find the story.
"Marc Twyman's One Man Band is TOEriffic"
Eddie Alvarez, Galveston Music Expert
(below) Pick up a CD at my live show.
Entertainment +Amazement
= Entermazement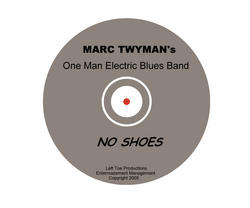 Over 64,000 YouTube views - Search "Marc Twyman" on Youtube
MARC TWYMAN's "ONE MAN ELECTRIC BLUES BAND" CDs and DVDs available in all 50 states/world wide. (no handling chrages) For more information, Please send me an email at marctwymanblues@yahoo.com If you include your name and adress and specify if you want the CD, DVD, or both, I will send them to you with a bill which can be paid by check or money order.